Looking For A Newcastle Magician?
Paul Dewhurst is the Entertainer for your event!
Do you want to hire a Newcastle Magician?
If you are looking for an amazing Newcastle wedding magician or a magician to entertain at your Newcastle promotion or party then you have found the right corner of the internet.
Paul Dewhurst is an experienced, full time, Newcastle magician who is available to hire for events across the north east. Paul performs classic close up magic with a modern style. Each group at a drinks reception, or each table at a function receives a small show of fantastic magic.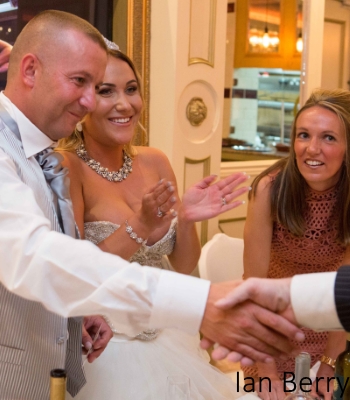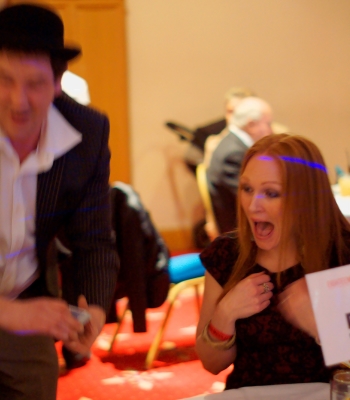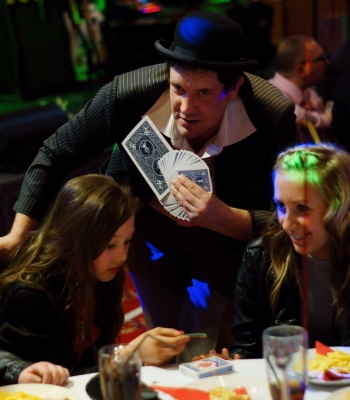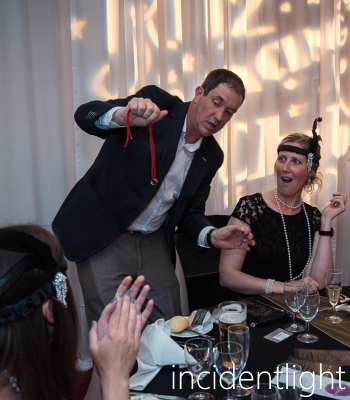 "He was fantastic and his magic is mesmerising! He really made the event with his magic and his personality and we have had so many positive comments about him since. I wholeheartedly recommend him for any event."
Sophie Alex
Weddings
Add a little extra Magic to the day. Weddings are always amazing events and Paul's favorite occasion to work at. There can sometimes be gaps in the day while people are arranging photos or waiting for the meal or reception to start. Newcastle Magician Paul helps fill this time with a little extra magic, keeping everyone captivated and enhancing the big day. He has worked at lots of weddings and understands the importance of your celebration so will work closely with you to provide the entertainment you want.
Parties and Functions
Meet and Greet Close Up Magic or Table Hopping. Magic makes an excellent talking point and is the ideal ice breaker or warm up to start off an evening. Paul strolls between groups at drinks receptions performing amazing close-up magic. Or Paul can entertain while people are waiting between courses at dinner to add something exceptional to the evening
Promotions
People are Intrigued and Fascinated by Magic. Whether you are launching a product, opening a new venue or looking to increase interest in an established business, Paul's talents can be of use to you. People will be drawn in and entertained by his tricks. Company slogans and messages can be incorporated into the magic.
Its easy to get in touch. Paul will personally consult with you to give you a great service and meet your needs exactly. You can call him to discuss the occasion. He will be happy to make any suggestions you might need on how to use his services. Alternatively you may prefer to use the online form. This only takes a couple of minutes to complete and you will receive a response within a couple of hours. The more detail you include at this stage, the easier it is to provide an accurate quote and availability.